---
---
Product Description
This kit is suitable for the Hyundai I30N and Veloster N, as long as they are fitted with 18 inch or larger wheels. This kit has 6 pot calipers and 356 x 32mm ventilated discs. The discs are grooved to remove braking residuals and maintain optimum performance. Included in the kit are Forge braided brakes hoses, mountings, and Brake pads.
This brake kit is supplied with either our Forge Ceramic Brake Pads (FMBKPAD) or  EBC Yellow Pads. For further information on EBC pads please see EBC website.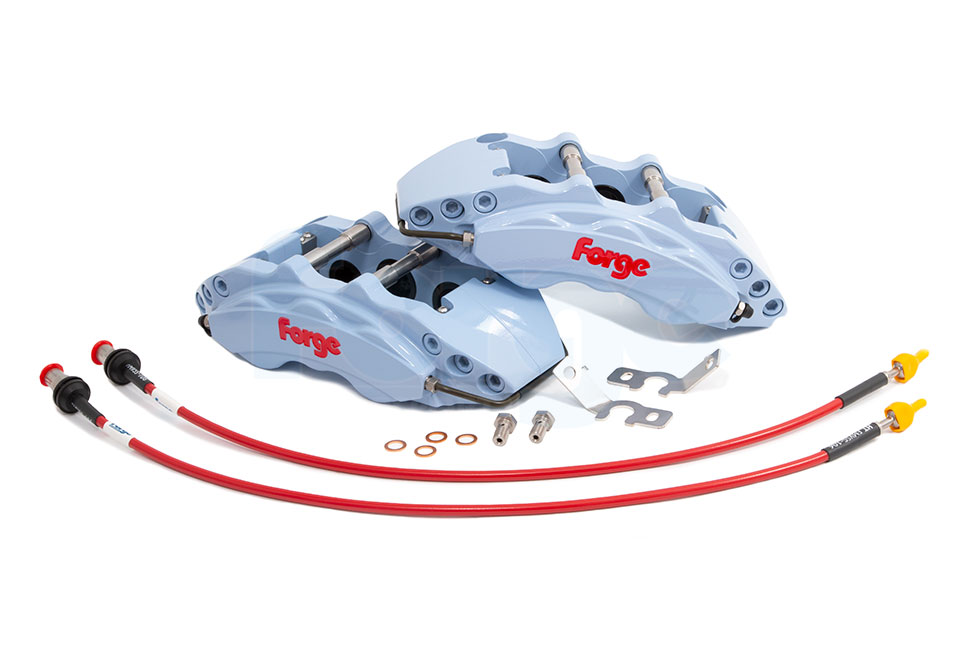 Depending on your wheel design, you may need spacers between the hub and the wheel in order to clear the calipers.
These kits do not have CE/TUV approval and are recommended for race use only
Each Caliper weighs 3.25kg
Each Disc weighs 9.35kg
Torque Settings:
Carrier to Hub 343NM
Caliper to Carrier 139NM
Please Note: Forge Motorsport or its resellers will not offer any warranty or replacement if brake vibration, abnormal pad wear, caused by uneven discs which has resulted after poor and incorrect installation.
Installation Instructions-
http://www.forgemotorsport.co.uk//userfiles/downloads/sys/Cleaning%20and%20Maintenance%20of%20your%20Forge%20Big%20Brake%20Kit.pdf
---